* Please talk to us in advance to discuss the details.
As prior setup is required, please book an appointment with us prior to coming to our store.
Unless otherwise specified, we shall be using CMYK color profile to produce your print items.
Special colors (including gold, silver, white, clear and other PMS colors) can be used with an additional charge, using specialty ink or dry toner.
When submitting your artwork, you should state that special colors are to be used:
- Each special color must be marked in an individual layer.
- Monochrome gradient can be used.
- If you would like to print white color, please mark the layer with a non-white monochrome color, and let our staff know which color represents white.
- White color in the artwork will be discarded.
Reference: Adobe Illustrator - Use and create swatches
---
Use cases: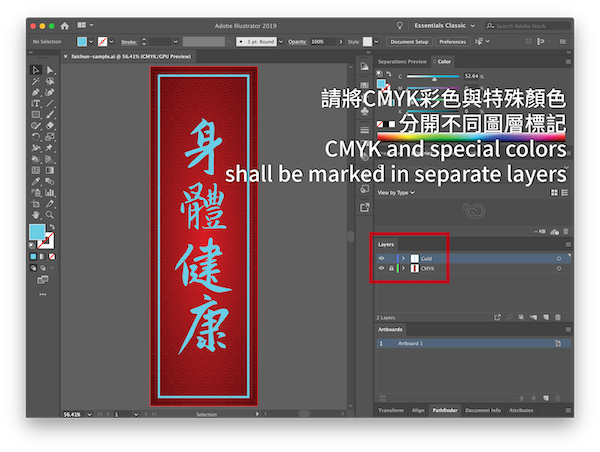 Please indicate CMYK and special colors in separate layers, and let our staff know which special color is used.
(Sample file)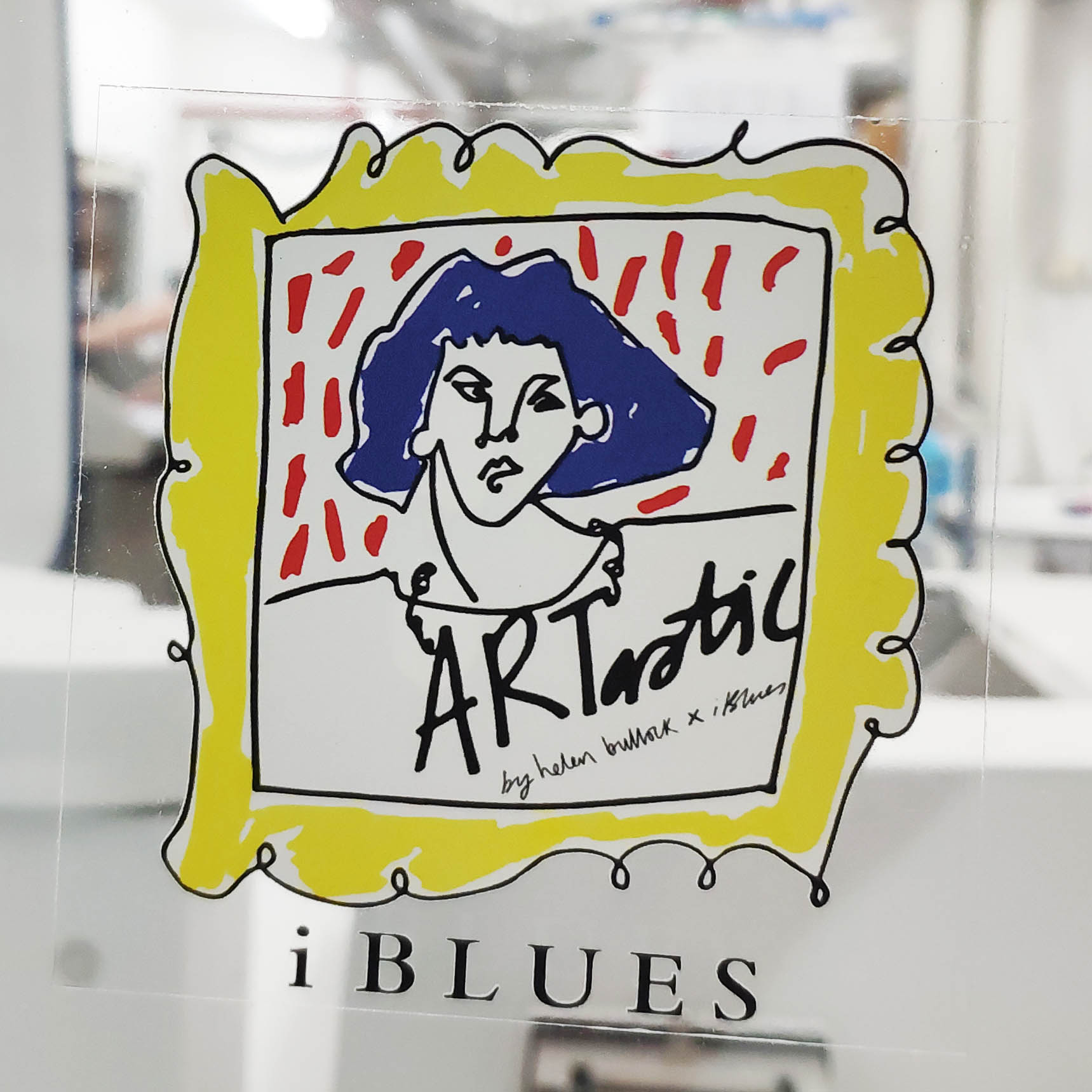 When printing on clear stickers, you may choose to print white on part of the images, such that the layer in front will appear with deeper colors.